Easily and Instantly Become A Credible Authority
in YOUR Niche Within the Next 90 Days
(Even If You Have Zero Experience… And Are SCARED TO DEATH to Get On Video! )...
(It's time to get out of your own way and become the home biz success story that you want to become starting TODAY!)...
I want to share with you how I went from a scared little video marketing puppy... so deathly afraid to put myself out there to the internet world that I would cower and look for ways to market my business without doing any of that...
To become a video marketing LION who's now not even the slightest bit afraid to roar the exact message out to the marketplace that they're looking for…
And every time I do…life for my family, and myself gets better. Just like YOURS will.
Your business grows…
Your bank account grows…
You feel a sense of purpose…
And life gets closer to the one that you always knew YOU could enjoy in this industry.
As you read the rest of this page, you'll see how you'll be able to do the exact same thing by using online video marketing with MY PROVEN (over and over again) STRATEGY…
Even if right now…thinking about it makes your chest tight, breathing difficult, and causes intense panic and anxiety to kick in.
Believe me, I know exactly how you feel. I felt the same way. Maybe even worse. More about that in a minute.
We're About to Unlock the Key
to Killing That Fear Inside of YOU.
Kill the fear and enjoy the fact that as you put yourself out there on video… and do it right… amazing things happen in your business, and in your life.
You'll begin to experience ready-to-join leads flooding in on auto-pilot, each and every single day. (Even when YOU don't actually show up!)
Imagine waking up, checking your email on your phone, and seeing leads and sales notifications as far as you can scroll down?
This is exactly what online video has done for me, and literally THOUSANDS of my students. And it's exactly what it will do for YOU!
Check out what some of them have discovered and experienced...

Mark Harbert is not only one of the best video marketers in the world that I know, he is also very passionate and highly skilled mentor for home business entrepreneurs. He pours all of his heart to everything he does, I personally own all of Mark's courses and they are top notch. Mark's training inspired me to create over 413 videos and dramatically improved my video marketing skills that helped me build a 6-figure business. If you are really looking to MASTER all aspects of video marketing, then "The No-Fear Video Marketing System" is everything you will ever need.
Vitaliy Dubinin
6-figure Online Marketer

I've watched Mark go from nothing, to one of the best video marketing guy's on the web over the last 5 years. When I first started lead generation from video I immediately thought of Mark Harbert as the "go-to-guy" to fast track my learning. I know the value of getting coaching from the experts and it's pointless trying to re-create the wheel when you can learn all you need to know from someone who's had major success in the industry. Mark's trainings and courses are the BEST you'll find on Video Marketing and I 100% recommend The No-Fear Video Marketing System to get you started with branding yourself and generating leads with video. Congratulations on another top notch training product Mark… I'll be recommending it to my entire team.
Gavin Mountford
6-Figure Online Marketer

Mark Harbert is one of the best video marketers that I know and as a guy who's generated over 50,000 leads online he is definitely one of the best internet marketers in the industry. He also has a huge heart, he provides exceptional value and he always over delivers for his people. The no fear video marketing system will be no different. And since video is the biggest trust and authority building form of online media, this will be one the most valuable programs you ever purchase. I highly recommend you get your hands on the No Fear Video Marketing System today.
Adam Chandler
6-Figure Online Marketer
Ray Higdon
Multiple 7-Figure Home Business Owner
Gavin Mountford
6-Figure Home Business Owner
Vitaliy Dubinin
6-Figure Home Business Owner

Mark Harbert is an excellent marketer and someone that I go to when I have questions about video marketing. But beyond that he is one of the most genuine leaders I know in our industry who truly cares about the success of his students. He has an incredible passion that drives him to relentlessly deliver the best of himself in order to lift up and empower those around him.
Norbert Orlewitcz
Co-Founder of MLSP, 7-Figure Marketer

Challenged by Video? Mark Harbert's No Fear Video Marketing System is OUTSTANDING! Whether a beginner or a seasoned pro, it's the cat's meow! Mark takes you by the hand and shows you the exact steps for MASSIVE RESULTS! I feel I have the edge in video, there were so many mind-blowing secrets. My business will never be the same. Thank you, Mark!
Ray Tarlé
Internet Marketing Rockstar

I am so thankful and grateful for Mark Harbert's "No Fear Video Marketing System" course. By taking action and implementing what I have learned in the course, it is such a great feeling knowing, without a shadow of a doubt, that the videos that I make are going to rank on Youtube and bring in laser targeted FREE leads for my business on a daily basis! Thank You Mark!
Clive Jeffrey
Internet Marketing Rockstar
Adam Chandler
6-Figure Home Business Owner
Justice Eagen
6-Figure Home Business Owner
April Marie Tucker
6-Figure Home Business Owner
Does THIS Describe You and Your Marketing Right Now?...
I'm Here to Tell You Right Now You Can Quickly Bust Through All of Your FEAR and HESITATION... and Start Creating Videos That Make Your Perfect Target Market Flock to You... and Love You When They Find You
(and they WILL Find You!)...
Hi,
My name is Mark Harbert, and for the past 7 years I've been creating online videos that have let me ENJOY A DAILY LEAD FLOW that most people in our industry don't even pull in monthly (sometimes in a year!)
We're talking up to 73+ serious red-hot leads per day.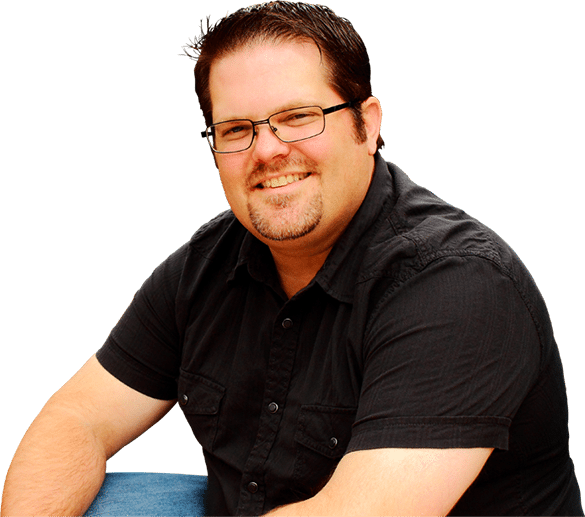 It Wasn't Always That Way Though...
Most people see me on video and think that all this just comes natural.
(Must be my movie star looks 😉
The truth is…I WAS JUST LIKE YOU ARE NOW WHEN I FIRST STARTED!
I was desperately struggling to make my business work for almost a decade. In the midst of all of that, I got laid off from my corporate position. I was close to bankruptcy and foreclosure, and my wife and daughter were depending on me.
During the worst of all of that, I could literally barely put food on the table for my family.
There was even one heartbreaking Christmas where I couldn't afford presents for my daughter. Unless you've ever gone through that, you can't even comprehend the desperation that you feel.
And even then…
I would have rather faced Mike Tyson in the ring, or lay in a tank of snakes than get myself on camera. And I'm not even exaggerating.
And to be perfectly honest I didn't have a clue how to even create a video in the first place. I thought I was doomed because I had no special equipment. No good digital camera. To make matters worse, I couldn't even afford the equipment I thought I needed.
Thank God actually…
Because now I've gotten by just fine on the most minimal of equipment for the past 7 years. Most of my videos are made right from my phone. Or from the camera built right into my laptop.
If You're Deathly Afraid of getting on camera, I was right there with you.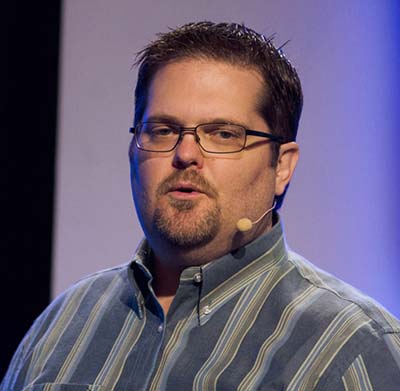 You see, I'm a little…well… "big boned." 🙂
So, of course, I was afraid I was going to look fat on camera. Plus, I had no idea what the heck to say.
I thought people would see my video and make fun of me. Think I was a babbling idiot.
In fact, I didn't even think people wanted to hear what I had to say. Who the heck was I anyway?
Sound familiar?
If you saw my first video, you'd see that clearly I was petrified. Literally shaking in my seat as I tried to film and form coherent sentences. I started sweating profusely with every take.
And you can probably relate to my thought of "OMG, what if one of my family members, or worse, one of my co-workers stumbled on this video?"
It took me over 20 takes, and a couple of days to create that first video. Everything was an excuse not to just shoot the darn thing. Taking out the garbage or doing dishes were welcome chores at that time.
Plus I moved a lot of stuff around my desk. It was never so damn clean.
Bottom Line! Caring What Others Think About Me Almost Cost Me
the Amazing Lifestyle That I've Created for My Family Today.
It's not just me either…
I've heard the fears and the stories that my thousands of clients have had about getting on video. Scared to death. Sometimes in tears. Giving up over and over before they even get through the first video.
Believe me when I tell you that I KNOW that it's a fear that you have as strong as the fear of heights, or snakes, or whatever phobia you can think of. Maybe it has a fancy phobia name, I don't know, but it should.
And you feel like all the people who tell you "Just do it!" or "Just get past that fear!" don't understand how real it is. And maybe they don't. However, I do get it.
Here's How It All Changed for Me...
What if I told you that it's not going to be as difficult as you think to get through this.
Imagine for just one second if you could sit down, flip on the camera, and just start talking with absolutely no fear, no inhibition…
…Know exactly WHAT to say…
…And know exactly how to spread that message across the internet to your target market.
Here's How to Start Killing This Fear...
I'm going to give you A HUGE TIP right here and right now. For FREE!
Myself, and all my students have had similar experiences of beginning to get through this fear. First, I knew that my family was more important than my fear.
The days of watching my little precious daughter and my beautiful wife not have all that they deserved (Even presents at Christmas)…
…Knowing it was essentially my fault for not just getting through my damn fears were heart wrenching.
I'm sure that there are things that you're watching happen, that wouldn't be, if you just were taught a way to get through this fear.
If you've been watching your family suffer without having YOU around as much you could be…
Without enjoying the luxuries of life that are there for them…
If you've suffered daily, living the 9 to 7 grind (because let's face it, nine to five is over), wasting away in a cubicle, or behind a machine, or on a job site…and struggling to make your home business work using other methods that aren't even close to as effective as video will EVER be…
If you wake up in the morning, not excited to get up and see the lead flow and commission checks that have come in over night (because you already know there won't be any)…
Then YOU are ready to get past this fear now and jump into video marketing like a pro.
I know it.
That's Why I've Created My Most Epic
and Complete Video Training EVER!
My Legacy Product That Gives Away Everything I've Learned
Over the Past 7 Years of Elite Level Video Marketing
(Even Tackling the emotional fear impacting elements that others have ignored)...
Introducing


This is my most exhaustive and epic product EVER!
My Legacy of Work wrapped up into 1 product.
10 Module Video Marketing System that I've been perfecting for the past 7 years.
It's served me extremely well, turned me into a
MULTIPLE SIX-FIGURE LEADER in the home biz industry…
…And now it's going to be in your hands to make it work for YOU.
Everything. Laid out, step-by-step, module by module, video by video.
No matter where you're at with your video marketing… scared to death complete newbie, OR an intermediate already-making-progress video marketer…
This will take your video lead generation – and your brand – into the stratosphere.
Here's a Sneak-Peak Into Some of What You'll Discover
When You Delve Into 'The No-Fear Video Marketing System'...
MODULE #1
Online Video Outbreak
(The Dawn of a New Video Star)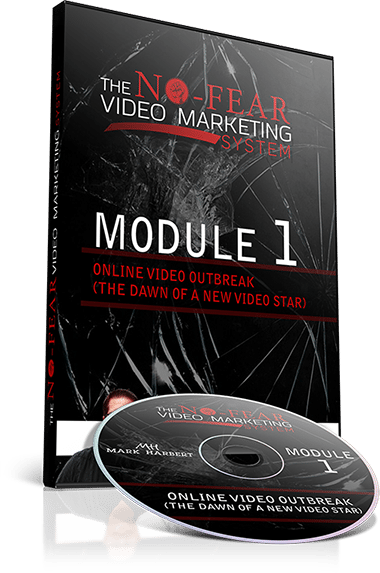 $297 VALUE
MODULE #2
Prospect Targeting Matrix
(Becoming Attractive to the Right People)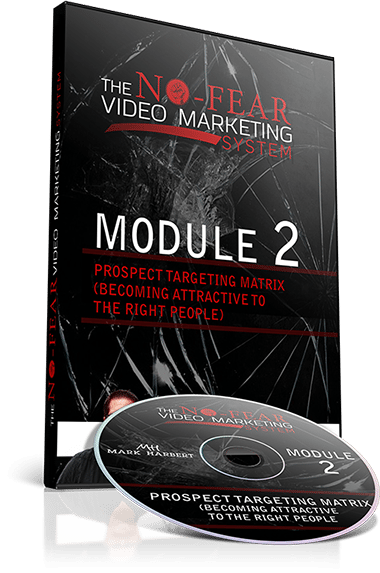 $297 VALUE
MODULE #3
The Content Virus Incubator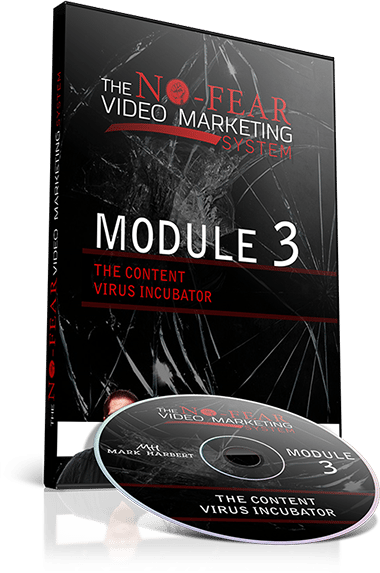 $297 VALUE
MODULE #4
Indispensable Video Tools and Weapons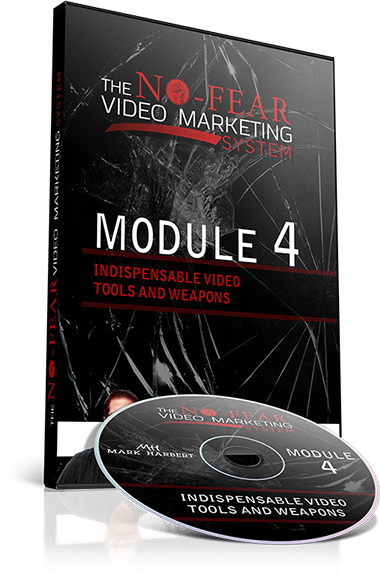 $297 VALUE
MODULE #5
Gettin' Down to Business
(Your Video Creation Game Plan!)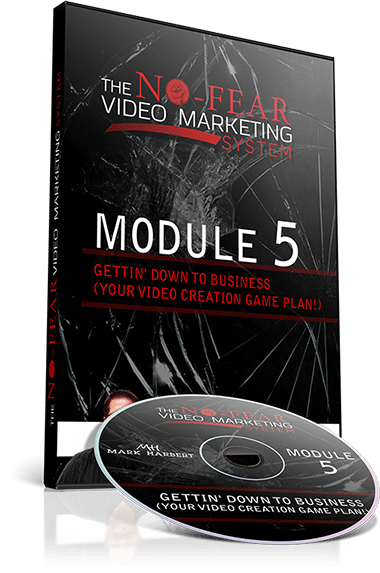 $297 VALUE
STOP!
Before we move on to the other modules...
Let's Talk About Something Critical Here...
The Brutal Truth Is That Without Adding Video Marketing to Your Biz... YOU Cannot Compete With Those That Are Using Video Effectively...
Let me guess. You've probably tried fooling yourself and thought: "So I'll just use other methods of marketing my business… so I don't need video."
Well let's first look at some stats…
Read that last one over and over again.
Now Let's Get Back to All You Get Inside
of "The No-Fear Marketing System"
MODULE #6
Video Dispersion Game Plan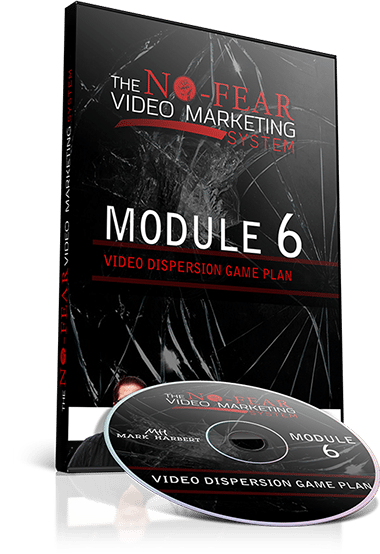 $297 VALUE
MODULE #7
YouTube Supremacy
$297 VALUE
MODULE #8
Secrets of Becoming
An FB Video Ad Dynamo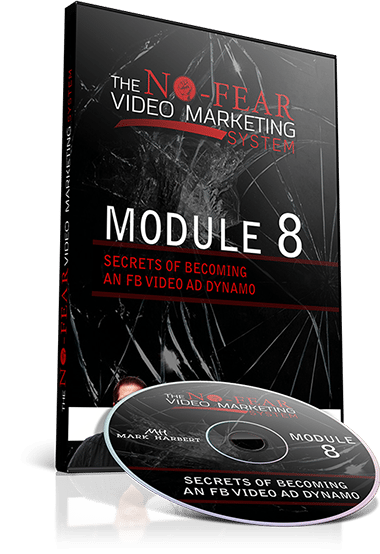 $297 VALUE
MODULE #9
Your Live Broadcast Lead Explosion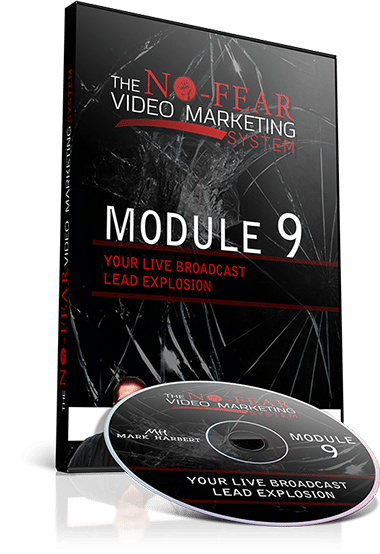 $297 VALUE
MODULE #10
Obliterating the Fear Factor FOREVER!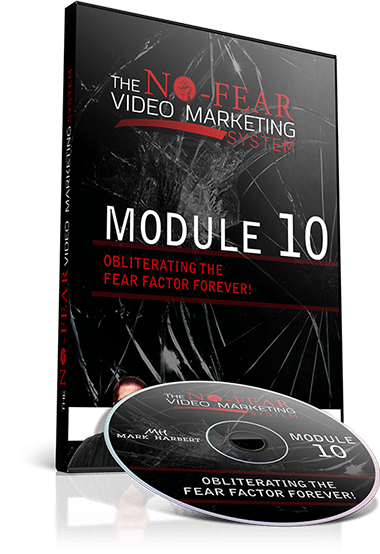 $497 VALUE
That Puts These 10 Modules at a Value of $3,170
I know that as you're reading all that I'm putting into this project, you're thinking you may have to sell a body part to get your hands on 'The No Fear Marketing System'.
As you can see… it's worth $3,170 alone.
(We haven't even mentioned bonuses yet)
Heck… what you could earn in your first 90 days alone will dwarf that number.
However I want to get my most epic product ever… My Legacy… Into As Many Hands As Possible…
This Is 7 Years of My Personal Blood, Sweat, and Tears…
EVERYTHING That I've Discovered and Experienced With Video Marketing to Become a Top Leader and Multiple Six-Figure Earner... Laid Out for YOU... Step-by-Step.
But don't just take MY Word for It...

Before I started learning about video marketing from Mark Harbert, I just thought it wasn't for me. But Mark takes the fear right out of the way, shows how to do it in detail–and tells all the secrets of his success, encouraging us all to have great results as well. You will be amazed at the value you will get when you sign up for his newest course "The No Fear Video Marketing System." I will see you there!
Karen Anderson
Internet Marketing Rockstar

Sometimes we think we know it all. Take You-Tube Videos for Instance. What's there to know? You make a Video and Upload it to You-Tube and you're done. Right? Wrong. Not if you really want to take those Videos to the next level. Want to come up near the top in You-Tube Search Results? Want to be on the first page of Google? Want to start generating leads from each and every video forever? Well Mark Harbert's new course "The No Fear Video Marketing System" has more tips and tricks and just plain old knowledge about Video Marketing, whether You-Tube or not, then you ever even knew existed. So if you want the scoop on everything video and the info years of experience have taught Mark then "The No Fear Video Marketing System" is exactly what you have been looking for.
Howie Rosenburg
Online Marketing Rockstar

I've taken various trainings on video marketing in the past, and have put up a few videos here and there, but I always felt like I was still missing something and never had results to speak of. I got in on Mark Harbert's "No Fear Video Marketing System" beta training, and am SO happy I did. I've never seen a course so thorough, from setting up my channel properly to advanced strategies…this course ROCKS! Finally, I have no doubt this training is going to massively transform my business!
Barb Goldbach
Online Marketing Rockstar
Brian Fanale
MLSP Co-Founder Multiple 7-Figure Earner
Steve Rachel
6 Figure Internet Marketer
Dr. Lisa Thompson
Internet Marketing Rockstar

As always, Mark Harbert has gone above and beyond with The No Fear Video Marketing System training. It has certainly helped me take my video marketing to the next level by teaching me some video SEO, editing, keyword research, optimization and more. No hype zone here…I have multiple videos on page one of Google Search and YouTube search after just a few weeks!
Christian Ervin
Internet Marketing Rockstar

Mark Harbert nails it again with "The No Fear Video Marketing System." Mark continually puts together training courses that take you to the next level. Looking for people to see your videos? Follow this training and get ready for the ride.
Mark Nelson
Internet Marketing Rockstar

There is so much training out there on video marketing. Sometimes its hard to know which way to go as all of them have nuggets but never in such an easy format. Marks "No-Fear Video Marketing System" is one of the most step by step courses I have ever seen. Not to mention all the value in the course itself. I have used Mark's strategies with video to get leads daily in my business. If you are on the fence as to wether or not you want to get this course, stop hesitating, it will be the best investment you can make in your skills. Mark's training is top notch. You won't be disappointed.
Peter Nguyen
Internet Marketing Rockstar
Clive Jeffery
Internet Marketing Rockstar
Seb Brantigan
Internet Marketing Rockstar
John & Nadya Melton
Six Figure Earners
Oh Wait!
Let's Go Over Your Insane Bonuses...
Everything I'm teaching you in this course is enough for you to create a life-changing income and become a massive leader. A to Z…all on it's own.
However, I'm ringing out the rag of value on this thing…down to the last drop!
Check Out These Powerful Bonuses
I'm Giving Away for a Very Limited Time ONLY...
BONUS #1
Exclusive 'No Fear Video Marketing' Facebook Mastermind Group
Ever buy a course and felt abandoned as soon as questions and problems came up? Me too! That's why I've vowed to never let that happen to you.
Not only will you get access to me (yes I'll actually be in the group answering your questions directly), but you'll also have a mastermind of other students to help you. You'll get FAST direct assistance, and you'll be privy to WHAT'S WORKING RIGHT NOW from other members. This might be the most valuable secret weapon of this entire course.
$197 VALUE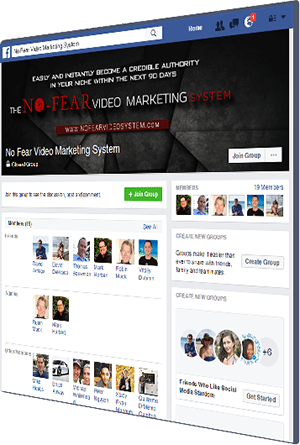 BONUS #2
1 PERSONAL and Professional Video Review
Nervous about that first video? No Worries! It most certainly helps when you've got someone who's created thousands of videos, that have brought in over 50K leads to look your video over, and tell you how to tweak it to make it even MORE effective.
Go through the course, put everything in action, and I'll be more than happy to take a look and show you how to improve your next video, make it more valuable, and even get ranked better. I wish I'd had that when I'd first gotten started.
BTW, this doesn't come cheap. My coaching clients pay me $450 an hour to do these reviews.
It's FREE for YOU, just for being savvy enough to get your hands on 'The No-Fear Video Marketing System'!
$297 VALUE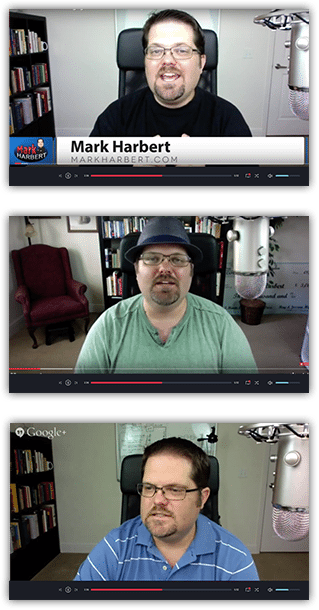 BONUS #3
Prospect Persuasion Automation: NEVER Chase Prospects Ever Again!
The truth… is you're creating videos for one reason and one reason alone! Leads!
Without leads as a result, even your best video quickly becomes useless.
This training will show you HOW to create amazing capture pages, and I'll even show you the two most effective tools I use EVERY SINGLE TIME to create lead sucking pages!
$197 VALUE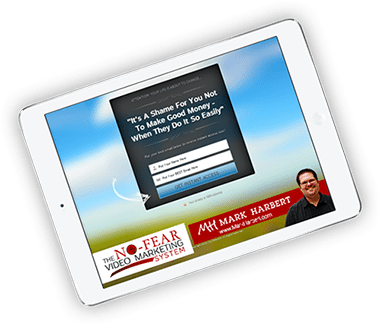 BONUS #4
Sales Magic Maximizer: How to Follow Your Viewers Around Until They Become YOUR Lead or Die!
This is a technique that some know about, but most don't do. Those who do, usually do completely wrong.
After this training, you'll understand a marketing technique ONLY available to the savvy ONLINE ENTREPRENEURS.
I'll show you how the big boys and girls like Amazon, Ebay, and Apple crank up the volume on profits every single day! This could be worth the cost of the entire course alone if done right!
$197 VALUE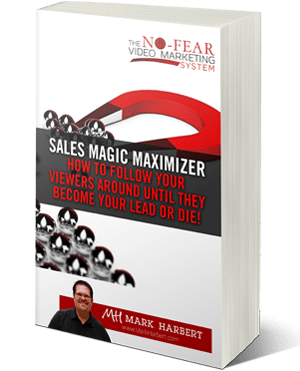 BONUS #5
100 Winning Video Headline Swipes
Your videos are absolutely useless if nobody watches them. To get people to watch your video you MUST grab them by the throat with your headline.
These SAMPLE headline swipes will practically force prospects to click play.
I'll give you 100 Sample Headlines for you to use as swipes and make that happen. (*WARNING: These are swipes. Use them as guides, not as your actual headlines)
$297 VALUE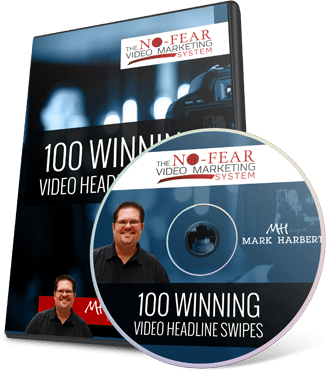 BONUS #6
Done for You Music to Bring Emotion Into Your Video...
Nothing creates an emotional (and even hypnotic) state as well as music. Every single movie, television show, and commercial uses music in the background for a profound reason.
It creates emotion to keep your viewer intrigued and glued to the screen.
Use this royalty free music in your videos and watch how viewers are captivated by your videos. Your time on page will soar, and your bounce rate will plummet!
$297 VALUE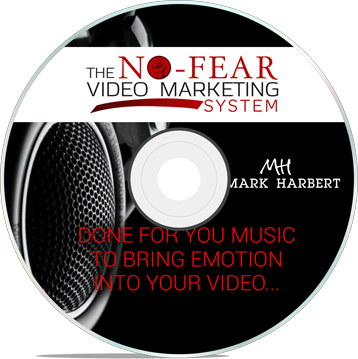 BONUS #7
101 Hot Video Ideas for 2017
One of the things that you won't have to worry about as you get started is what topics to cover in your videos. I've got that covered in more ways than one.

In the course itself I'll show you exactly what to do, but in the beginning you can simply rely on these video ideas I've already compiled for you. These are based on my own 7 years of experience with effective keyword research, and getting in front of trends.

These topics that will carry you into 2017! So no worries.

You'll enjoy killer video topics for the next 101 one days!
$297 VALUE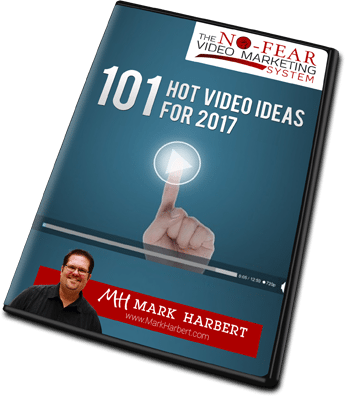 BONUS #8
Audio Versions of Each Module for Marketers on the Run
I've recorded each module in audio only format so you can listen to it on the go right from your smartphone, in your car, in the gym, at work, when you want. Plug in and learn.
If you're someone who's busy, and always on the run this is the perfect way to learn without having to be stuck…sitting at your computer!
$197 VALUE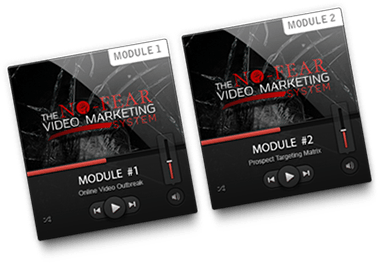 FAST ACTION BONUS #1
My Lift-Off 30 Day Action Plan (Live Presentation!)
This will be the jolt that you need to put everything that is revealed into action. Too often we take what we learn, and put it on the back burner. NOT THIS TIME!!
This course is designed to completely to amplify your business in 90 Days or Less.
These first 30 Days will be CRUCIAL to making that happen.
$297 VALUE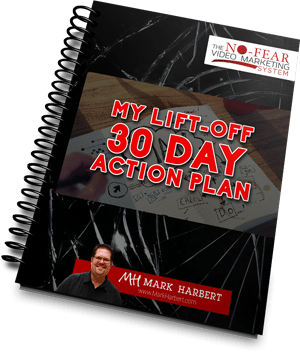 FAST ACTION BONUS #2
YouTube Marketing Beta Program Recordings
This was a full-blown LIVE Beta course for 'The No Fear Video System'. 50 future rock stars showed up live each week to find out how to take their business to the next level with advanced video marketing and
you get access to the 10+ hours of recordings.
The #1 thing you'll take away from this bonus is the revealing Q&A Sessions in each module.
Get your questions answered without even having to ask because there's a 99% chance that someone else had the same exact question!
$297 VALUE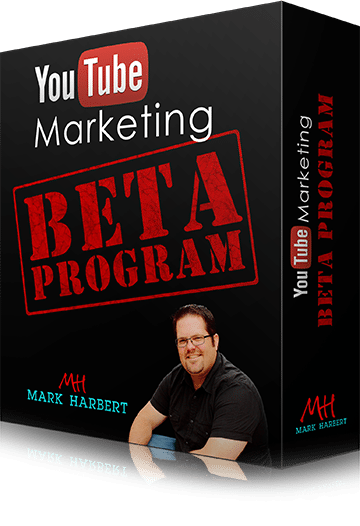 FAST ACTION BONUS #3
My Secret from the Vault "Video Marketing Influence Course"
I struggled with the decision to even release this course as a bonus. It's so damn valuable on it's own. I could EASILY sell this for $397 on it's own.
This is a full 6 Module Course… created for no other reason than to turn your videos into influence machines.
Imagine if you could create such a solid bond with your prospects via your videos, that they almost can't help themselves but to join your list, buy your stuff, become a Facebook Fan, or join your biz opp after watching?…
…All because they like YOU, and trust YOU. And feel like they are already your friend.
This can happen with just one video, and it gets more powerful with each video you create. It creates lasting fans, and customers for your new products. I'll show you how to engineer this inside of the "Video Marketing Influence" Course.
$297 VALUE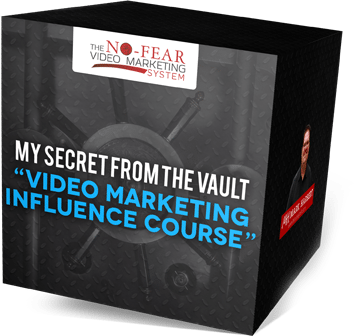 With All of These Bonuses, That's an Added Value of $2,867.
Plus the $3,170 Value from the Original Course,
and You're Getting a Grand Total Value of $6,037...
Using Video Is Why I Was Able to Skyrocket My Business and
Become a Celebrity In The Network Marketing and Home Biz Niche!
Quick Story: I attend multiple industry events every single year. Since the very first year of creating videos for my biz, one of the things I've experienced was a mini-celebrity status.
Listen…when I go to the grocery store in my neighborhood, I'm just some regular ole dude. Nobody comes to me asking for autographs.
However, when I attend these events…I notice stares as soon as I enter a room. I hear whispers "Is that Mark Harbert?"
I make my way to the bathroom and people come up to me, 99% of the time, asking if they can take a picture with me. BONUS: They repost those pics on their social media, boosting my credibility even further.
Best of all…they tell me the stories of how my videos have changed their marketing and their lives forever!
That would not be possible if I would have used ANY other medium.
But What About Facebook, Instagram, Twitter?
Those are all effective elements to add to your marketing. There are tons of leaders who use those as big parts of their marketing.
But if you look closely, if you pull back the curtain…almost ALL of them have added a strong video element behind those other marketing channels to build "KNOW, LIKE, and TRUST" to their Marketing.
Isn't It Time You Have the Same Advantage With YOUR Marketing?
Here's What Will Happen When You Put What You Discover in
"The No-Fear Video Marketing System" Into Action...
You'll witness your business start to rapidly grow. You'll start pulling in leads and sign-ups faster than you ever thought they could flow in.
Why?
Because your videos are attracting the exact people that already feel attraction to someone like you.
Your videos will bring you the the type of prospects that YOU will love working with. You'll notice that the others who don't resonate are moving on, and you won't feel a thing.
Rejection becomes a thing of the past.
And Speaking from experience…
Others will notice that you've changed not just as a marketer, but as a person. Your confidence will soar.
You'll feel more and more comfortable with who you are... with each video you release to the world.
And finally you'll realize how true it is that the life of freedom, financial security, and self-confidence is there for the taking. It's actually becoming YOURS! Just like you've been dreaming about as you lay in bed at night…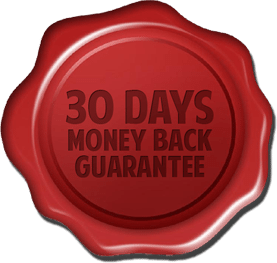 30 Day Money Back Guarantee
I guarantee you're going to love The No-Fear Video Marketing System. In fact, I'm so convinced of this that you can try it risk-free for 30 days.
Sign up today with either the 1-pay or 3-pay plan. Then take the next 30 days to go through the video training and begin applying it.
If you're not completely thrilled with your decision, just contact my customer support by Day 30 and we'll give you a full refund of your purchase price.
I am removing all the risk and putting it squarely on my shoulders where it belongs! However, I know once you go through the training you're going to absolutely love it!
To Your Success,

P.S. I don't care if you've been petrified of getting on camera your entire life. This course is going to give you the confidence boosting tools to get over your fear of the camera, the tech know-how to spread your videos far and wide across the internet, and the influence skills to force your viewers to take immediate ACTION. You and your entire family will benefit as your videos start sucking in more leads, sales, and signups than you've ever dreamed possible.

P.P.S. Whether you're a network marketer, affiliate marketer, product owner, realtor, public speaker, or a plumber trying to get more leads in your town. Using this strategy the way I lay it out will bring in more people to your business.
P.P.P.S. "The NO-FEAR Video Marketing System" will never be priced this low again. This is an introductory price and it would be insane for me to keep it this low…and even more insane of you to expect me too!!
Copyright 2017 – Mark Harbert – All Rights Reserved